In the instance of the third-party logins not working from within the program, you can use this solution as an alternative. It's recommended to run this from your local PC as sometimes it may not work correctly from within your VPS (If applicable).
Steps
Download and extract the External Login program
Open ExternalLogin application, select the third-party login option you are using (Google, Amazon, Facebook)
Follow steps in bot and login to the third-party provider
After the login is complete the bot will give you the details to the binded account.
In Lords Bot, go to the main page and select Import Account -> IGG Login
Copy details from the External Login program and paste them into the login panel displayed on the bot
Press confirm and test connection to the newly added account.

Walkthrough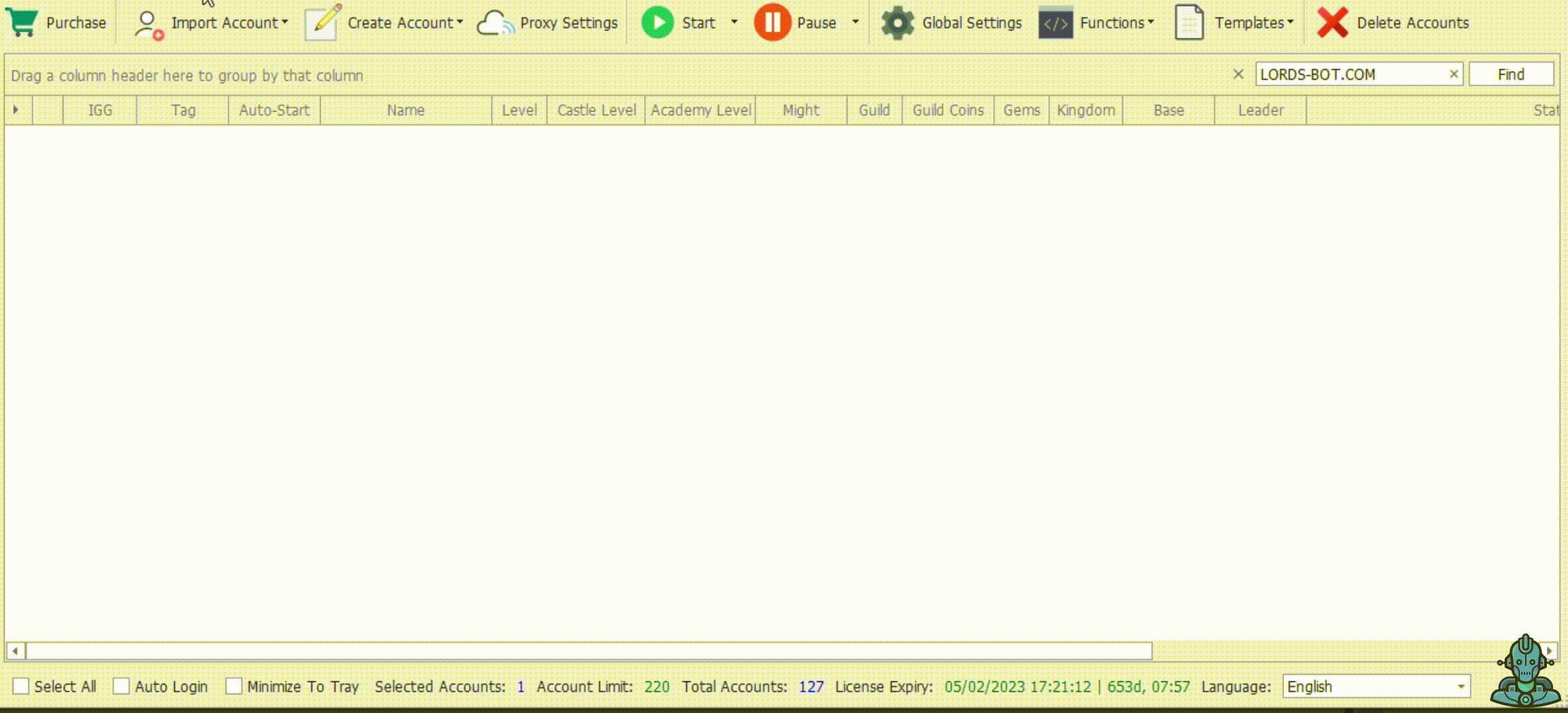 Required Files